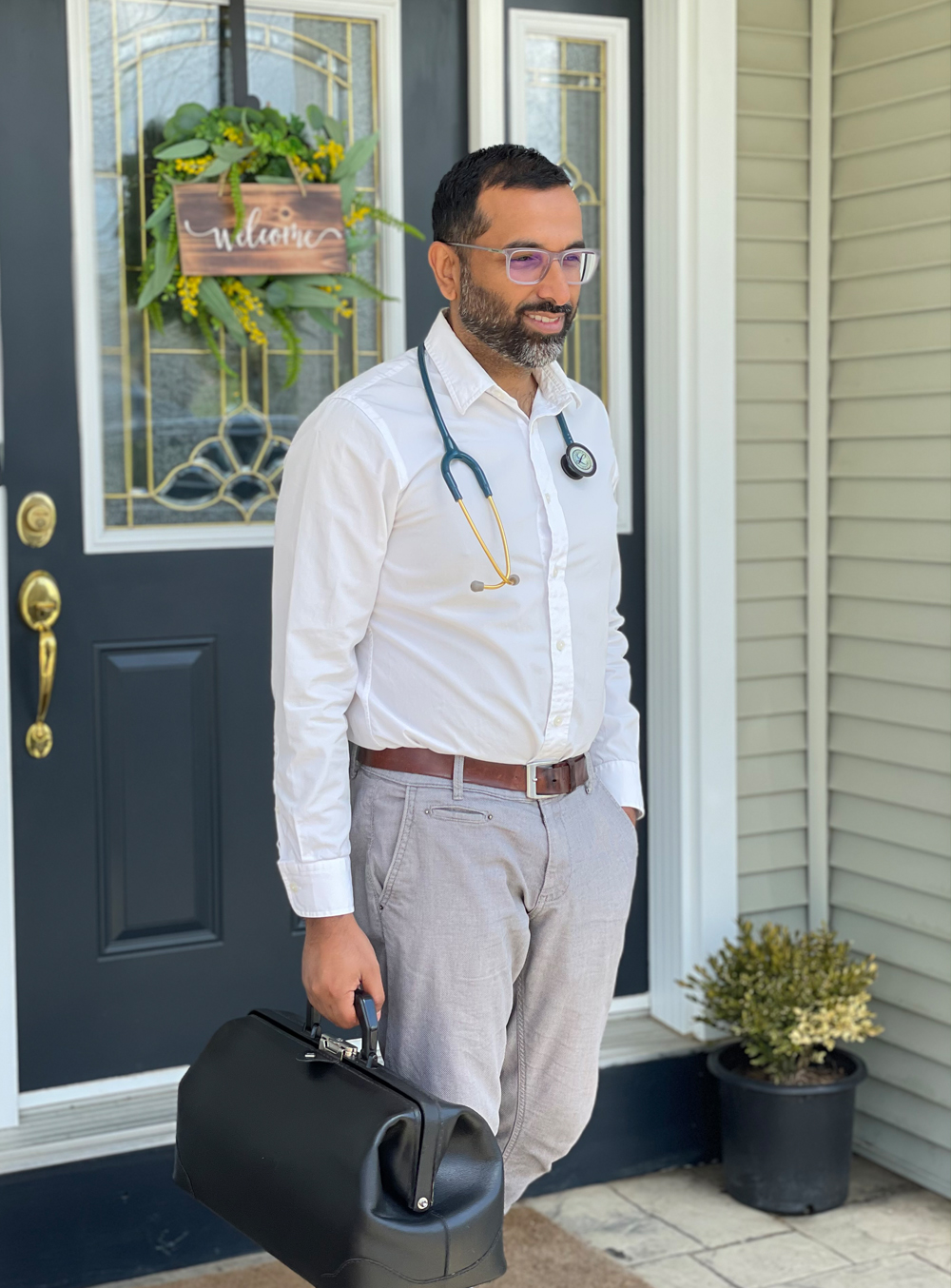 About The Doctor
Dr. Umair Malik  
Dr. Umair Malik is a Board Certified Family Physician who has been practicing in Newport, Vermont for the last seven years. While working, he also served in a leadership role on various committees. He obtained his medical degree, Magna cum laude, from St. George's University while completing an international program that allowed him to study medicine in England, the West Indies and in the United States. He then completed his residency at Case Western Medical Center in Cleveland, OH during which time he focused on public and global health. This focal point led him to travel to Panajachel, Guatemala and Chang Rai, Thailand where he strengthened the local care of chronic disease management. Dr. Malik has advanced training in medical aesthetics from the American Academy of Aesthetic Medicine and the International Academy of Aesthetics. His new interests include learning more about aging well and functional medicine.
Umair Malik. MD is a kind and driven family physician with extensive experience working with a wide variety of patients all over the world. He is a native of Montreal, Quebec and is now proud to call Newport, Vermont his home. Dr. Malik has a passion for food, culture, and international travel. One of his favorite pieces of culture being languages as he is fluent in French, Urdu and Hindi. He has taken several classes in Greek, Italian and Spanish and is always eager to learn more.
Dr. Malik enjoys working with patients of all ages and bringing them a no-nonsense approach to health and wellness. He became a physician to care for those in need and to build trusting relationships with his patients. Direct primary care gives Dr. Malik the opportunity to provide the care that he knows his patients deserve without being hindered by metrics, quotas or guidelines.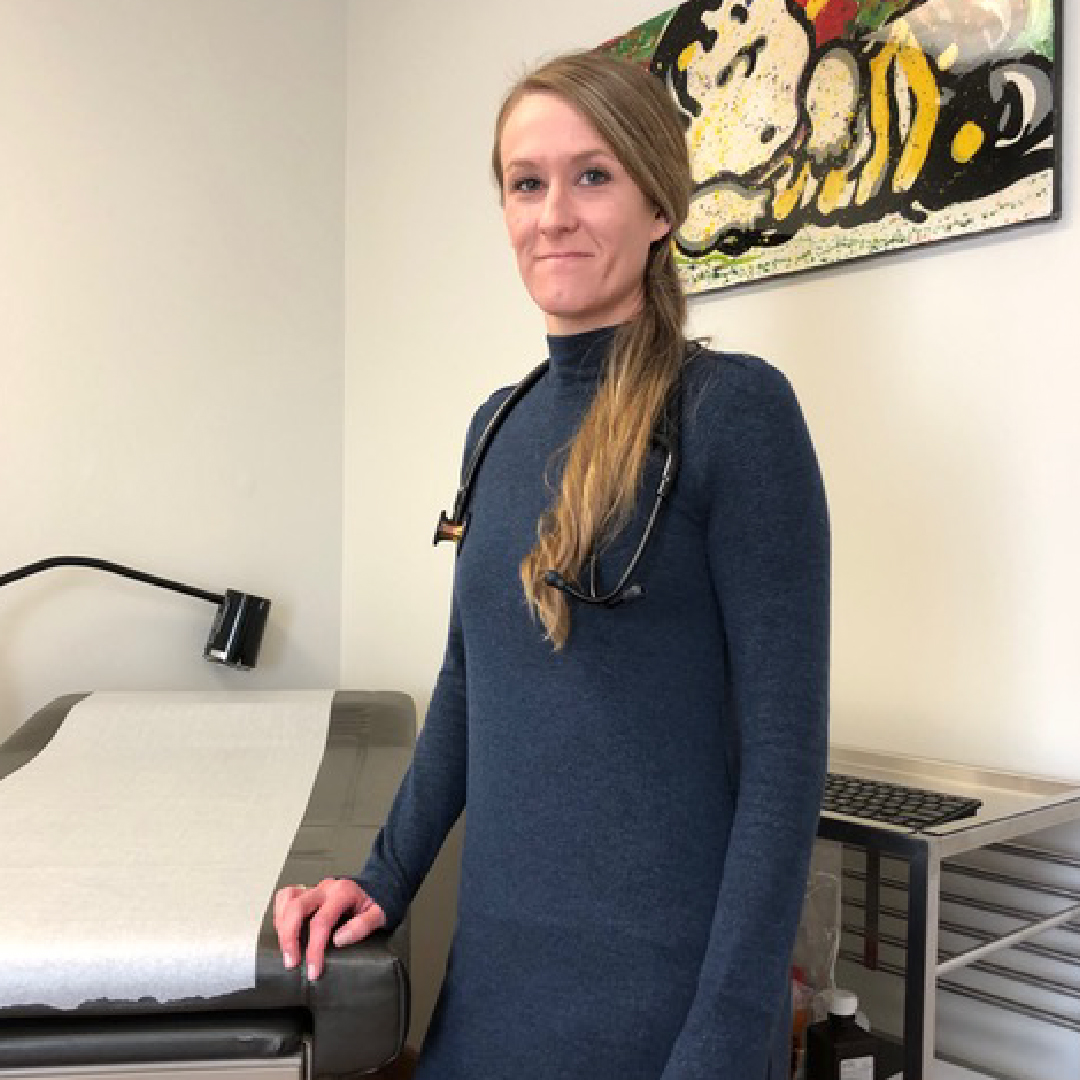 Katrina Prive, NP
Katrina Prive is a Board Certified Family Nurse Practitioner who completed her undergraduate studies at Vermont Technical College and Graduate studies at Chamberlain University. Katrina has been in the healthcare field since 2015 and has worked in various healthcare settings. She values the importance of providing care that is patient centered and is excited to have joined Blue Spruce Health to continue providing patient centered care in her community.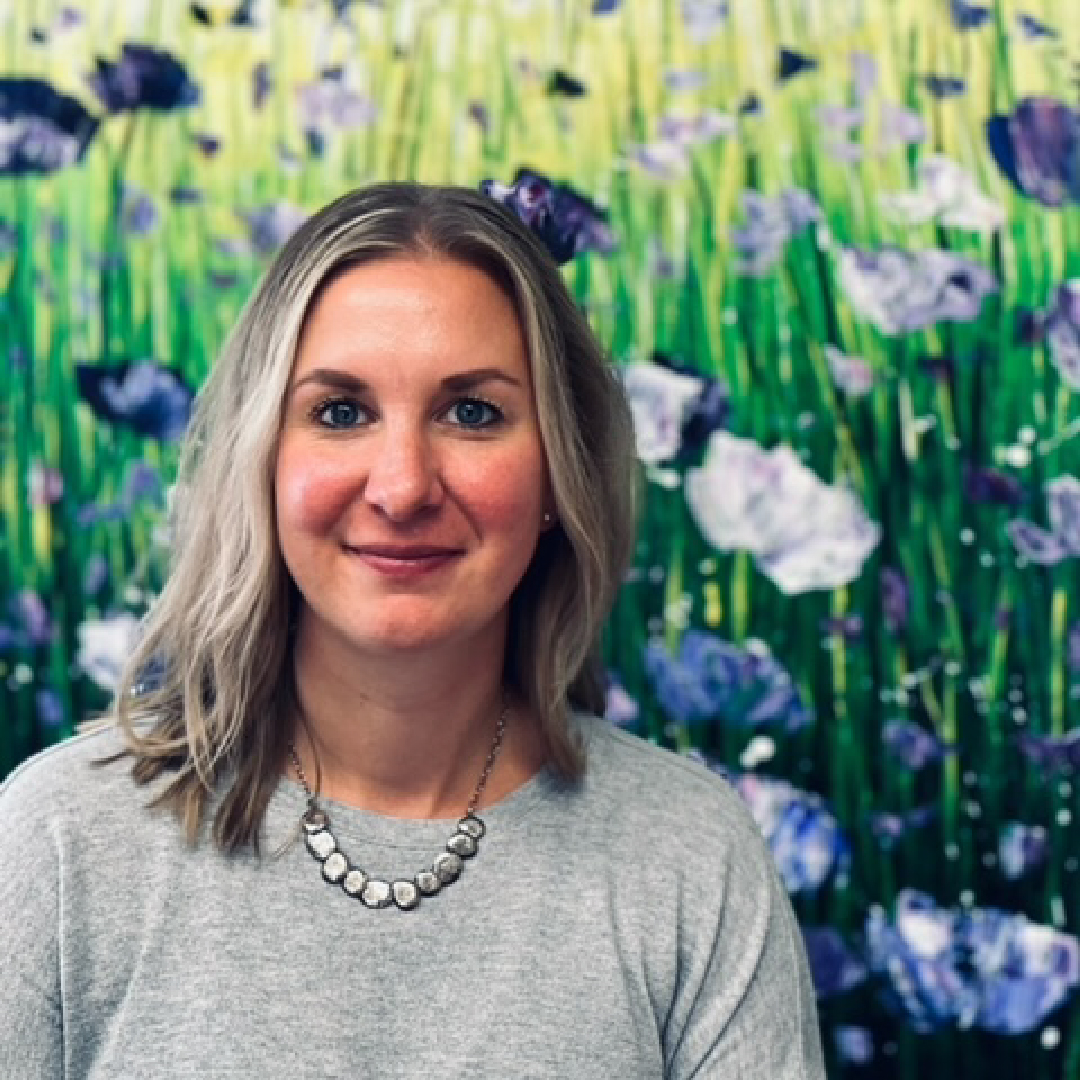 Megan Marquissee, MS 
Megan joins our team as our Operational Leader. Megan has over 17 years of experience in the Healthcare Industry. Megan obtained her Master's Degree from Chaplain College in Burlington, VT in Healthcare Administration. When Megan is not working she makes health and wellness a priority in her life through different athletic outlets. Megan is excited to bring her passion for health and wellness to Blue Spruce Health, continuing to make people's experiences and care the best possible.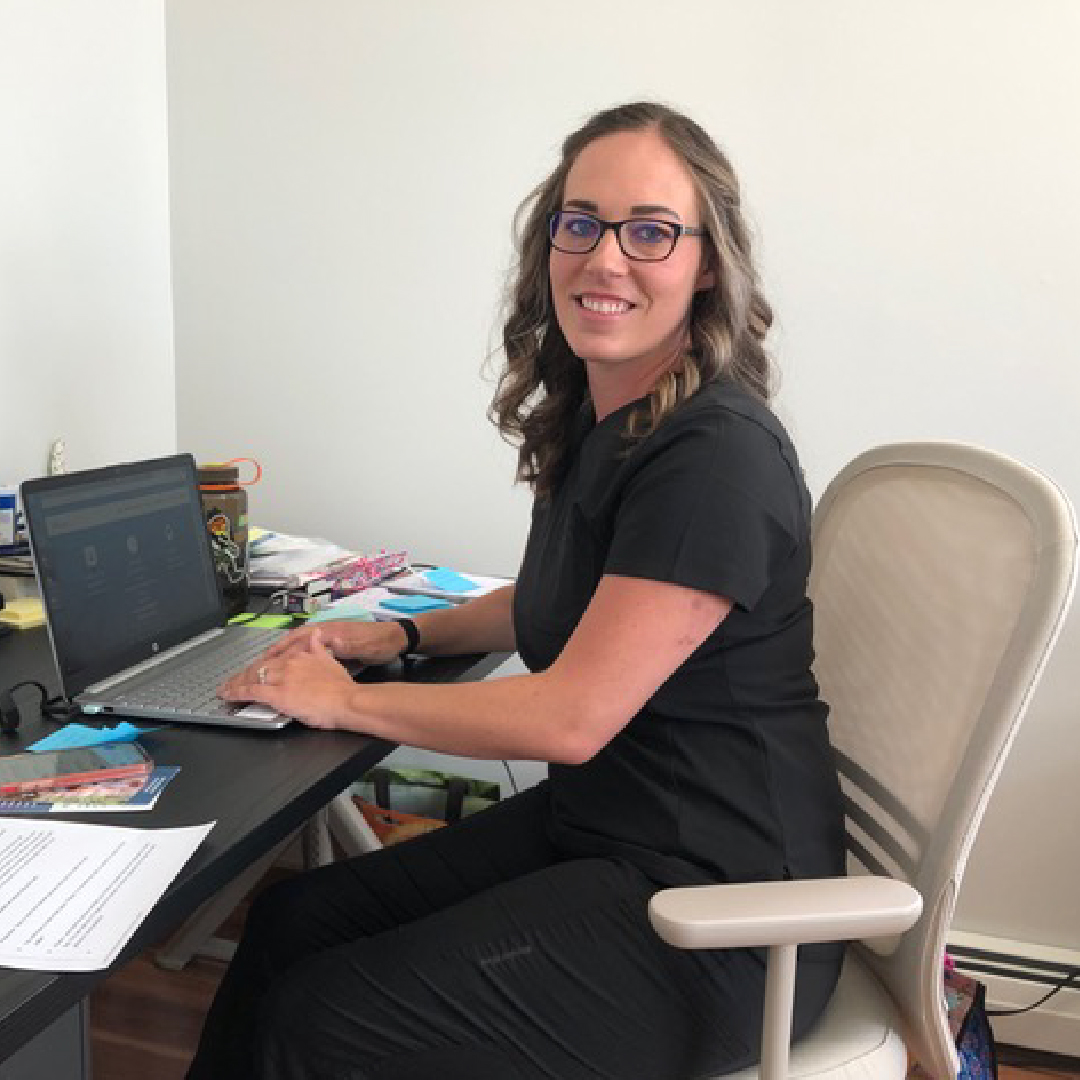 Chelsea Hamel, RN
Chelsea was born and raised in the Northeast Kingdom of Vermont and returned after attending college in Boston. She graduated from Massachusetts College of Pharmacy and Health Sciences in 2013 with her BSN. Chelsea has a background and passion in Early Childhood Intervention and Primary Care. Chelsea and her fiancé now raise their three children in her childhood home. "Family is of utmost importance to me, which is why my job here at Blue Spruce means so much, both personally and professionally."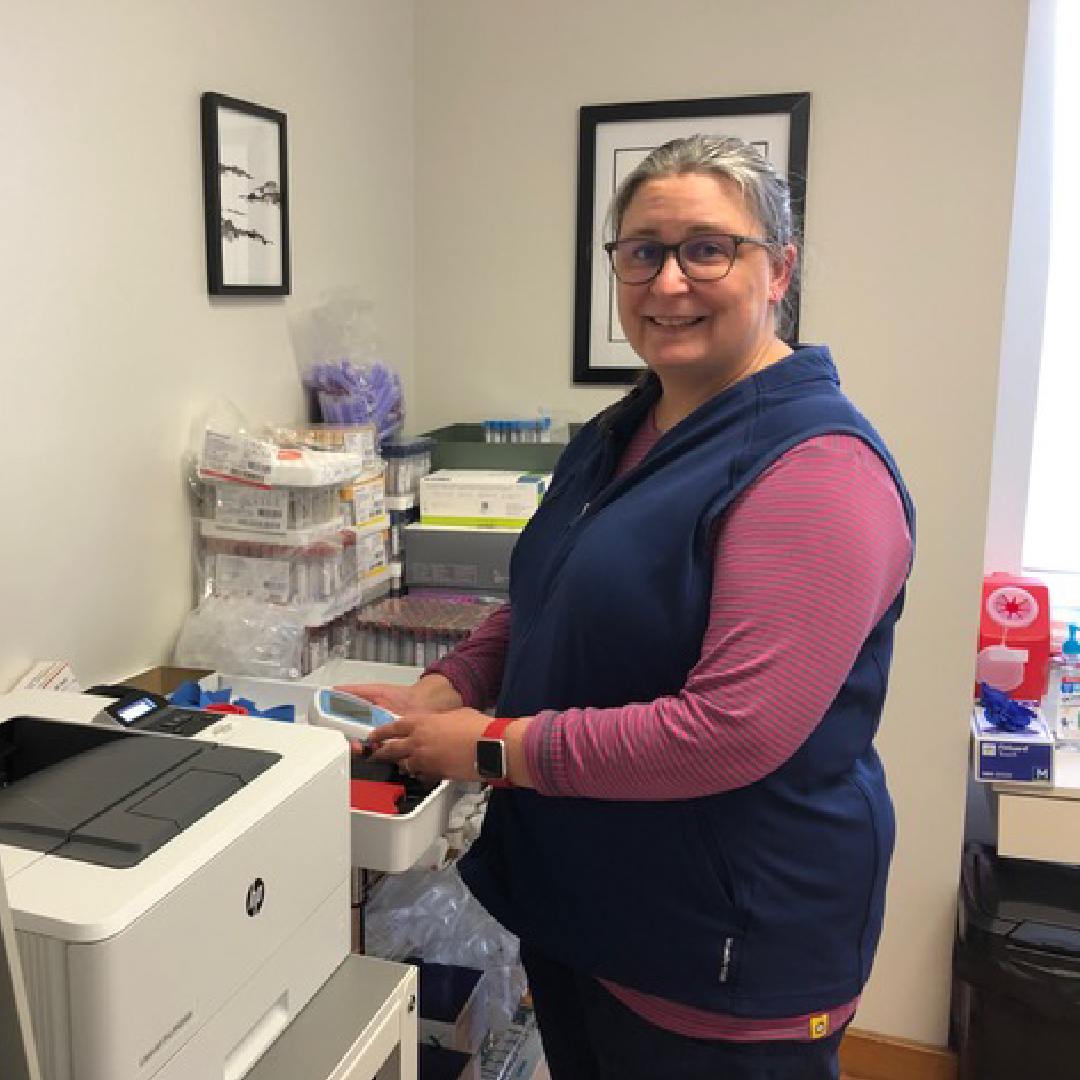 Shae Chasse, RN
Shae has worked as a Primary Care nurse most of her career. She grew up in Vermont but spent about 20 years in North Carolina while in the Air Force Reserves. When not working at Blue Spruce you can normally find her with her many critters or plants on her hobby farm with her husband Dan.
Blue Spruce Health was started out of Dr. Malik's desire to embrace his profession as a physician. Devoting himself to medicine required his transition to direct primary care so that he is able to spend more time with his patients. Our mission is to make you love your healthcare experience at Blue Spruce Health. We want to establish the physician patient connection that has been lost in modern medicine.
 
Good primary care is about access, trust and relationships. Through direct primary care, we are available to you 24/7. We offer value. With the discounts on labs and generic medications, the savings we offer could cover the entire cost of your membership. Visits are not rushed, so we have time to talk and importantly, to listen. Insurance is great when it comes to high cost medical needs. Unfortunately, it only gets in the way for lower cost care like primary or urgent care. By removing deductibles, co-pays or insurance restrictions we can offer you more access, value and time. At Blue Spruce Health, we will help you understand your health journey by developing strong relationships leading to trust and empowerment.
Ive since moved out of state, but i miss Dr Malik very much. He was extremely knowledgeable and caring and helpful. I wish i was able to find a doctor like him where i live now.
Dr Malik uses necessary medical evaluation for symptoms. Great doctor, I don't know where I would be without him. Been failed by the medical system for years, Dr Malik saved my life.
Dr. Malik has an excellent bedside manner. He is very thorough and stays on top of his patients. I trust my life to Doctor Malik.
Felt comfortable on my 1st visit. Caring and wanting to know all the right things.
Open Hours
Monday- Friday:
8am-4:30pm
Saturday by appointment only
Sunday closed
(closed for lunch from 1pm-2pm)
*After hours by appointment only*
ADDRESS
Newport Office
401 E Main St.
Newport, VT 05855

**Opening Soon*St. Johnsbury Office
25 Depot Square
St. Johnsbury, VT 05819